---
Towards a Philosophy of Photography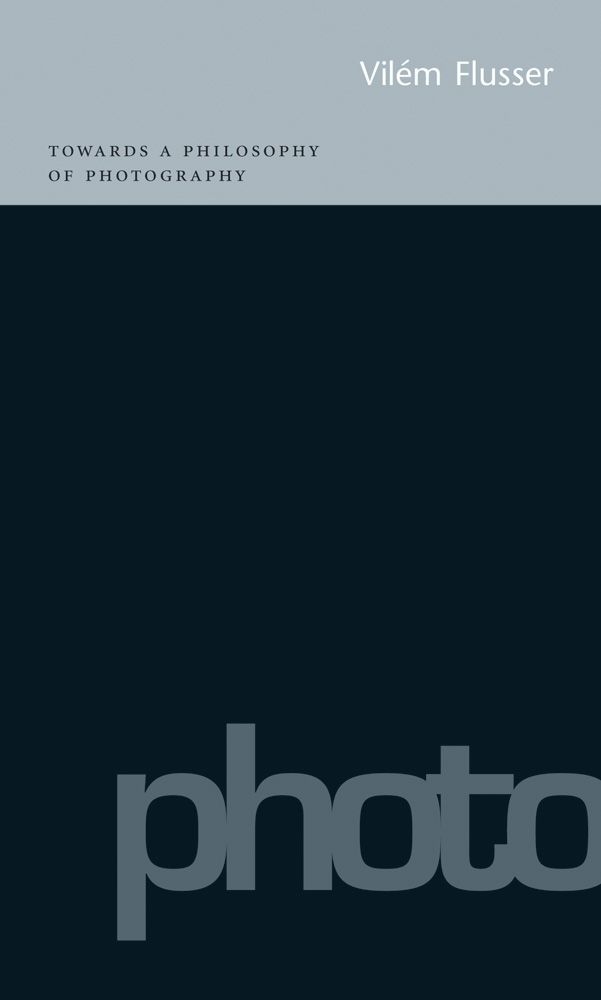 Distribution by the University of Chicago Press only to customers in the USA and Canada. Customers elsewhere should visit the UK website of
Reaktion Books
.
Distributed for Reaktion Books
94 pages | 4.25 x 7.75 | © 1983
Media philosopher Vilém Flusser proposed a revolutionary new way of thinking about photography. An analysis of the medium in terms of aesthetics, science and politics provided him with new ways of understanding both the cultural crises of the past and the new social forms nascent within them. Flusser showed how the transformation of textual into visual culture (from the linearity of history into the two-dimensionality of magic) and of industrial into post-industrial society (from work into leisure) went hand in hand, and how photography allows us to read and interpret these changes with particular clarity.
Kenneth Goldsmith | Los Angeles Review of Books
"In Flusser, we've found our Wittgenstein. By that I mean, in the ways that 1960s conceptual artists found his Philosophical Investigations as granting them the necessary permission to see the world around them with fresh eyes, Flusser's forays into media have framed, theorized, and unpacked the new complexities of our digital world. By empirically questioning received knowledge and recasting it within crisp lines of history and logic, he's made the digital legible in a time when its theorization is occluded and murky to say the least. Like de Kooning's famous statement: 'History does not influence me. I influence it,' it's taken Flusser's analog-based investigations in the twentieth century to show how to be in the digitally soaked twenty-first."
Contents
Introductory Note
The Image
The Technical Image
The Apparatus
The Gesture of Photography
The Photograph
The Distribution of Photographs
The Reception of Photographs
The Photographic Universe
Why a Philosophy of Photography is Necessary
Lesson of Basic Concepts
Afterword, Hubertus von Amelunxen
For more information, or to order this book, please visit http://www.press.uchicago.edu
Google preview here