---
The University of Chicago Spanish-English Dictionary, Sixth Edition: Diccionario Universidad de Chicago Inglés-Español, Sexta Edición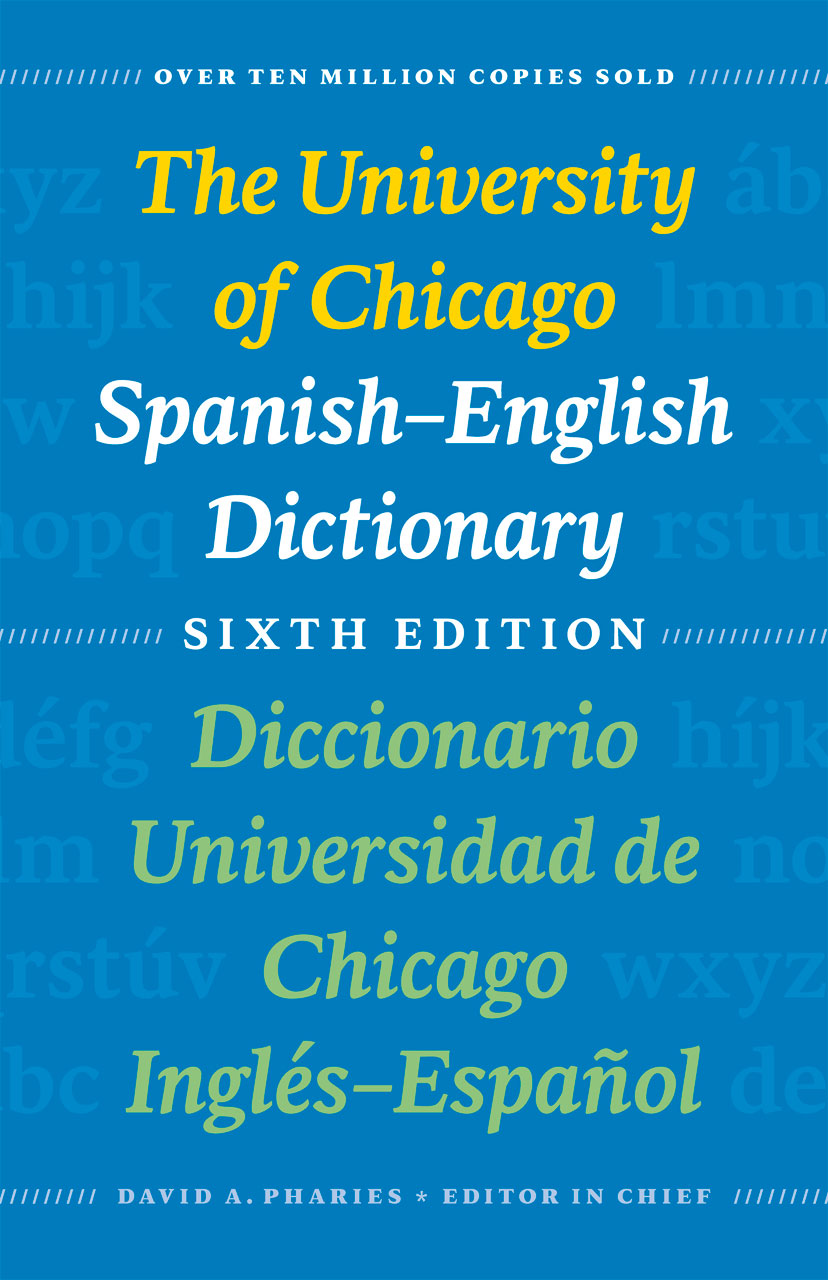 Also available as a mobile app.
See more
.
626 pages | 5-1/2 x 8-1/2 | © 2012
For more than sixty years, The University of Chicago Spanish–English Dictionary has set the standard for concise bilingual dictionaries. Now thoroughly revised to reflect the most current vocabulary and usage in both languages, this dictionary enables users to find the precise equivalents of the words and phrases they seek.
Completely bilingual, the dictionary focuses on two contemporary international languages, American English and a worldwide Spanish rooted in both Latin American and Iberian sources.
The sixth edition has been updated with six thousand new words and meanings selected for their frequency of use, rising popularity, and situational necessity. In order to best represent the dynamic and increasingly connected cultures of three continents, this edition features enhanced coverage of the vocabulary associated with four areas of increasing global importance: medicine, business, digital technology, and sports.
Clear, precise, and easy to use, The University of Chicago Spanish–English Dictionary continues to serve as the essential reference for students, travelers, businesspeople, and everyone interested in building their linguistic proficiency in both Spanish and English.
Library Journal
"Why invest in the latest edition of the University of Chicago's Spanish-English Dictionary? In a word, mas! Reflecting increasing popularity of use and need in growing global industries, 6,000 words and their definitions have been added to the already impressive glossary. . . . Comprehensive in scope, but simple enough to use for even the most tongue-tied linguist. This completely bilingual text is a smart update."
Publishers Weekly
"This new edition stresses the malleability of both the American version of English and the Latin American version of Spanish. . . . While the task of cataloguing regionalisms across Latin America is daunting, this dictionary does capture much of its slang, and even sometimes off-color usage, making the book as warm as its easygoing typeface."
Choice
"A very good, solid dictionary."
Contents
Preface to the Sixth Edition
Preámbulo a la sexta edición
How to Use The University of Chicago Spanish–English Dictionary
Cómo usar el Diccionario Universidad de Chicago Inglés–Español
Spanish–English * Español–Inglés
            List of Abbreviations
            Spanish Pronunciation
            Notes on Spanish Grammar
            Common Spanish Suffixes
            Spanish Regular Verbs
            Spanish Irregular and Orthographic Changing Verbs
            Spanish–English Dictionary, A–Z
Inglés–Español * English–Spanish
            Lista de abreviaturas
            Pronunciación del inglés americano
            Notas sobre gramática inglesa
            Sufijos comunes del inglés
            Verbos irregulares de la lengua inglesa
            Diccionario inglés–español, A–Z
For more information, or to order this book, please visit http://www.press.uchicago.edu
Google preview here