---
Bigfoot
The Life and Times of a Legend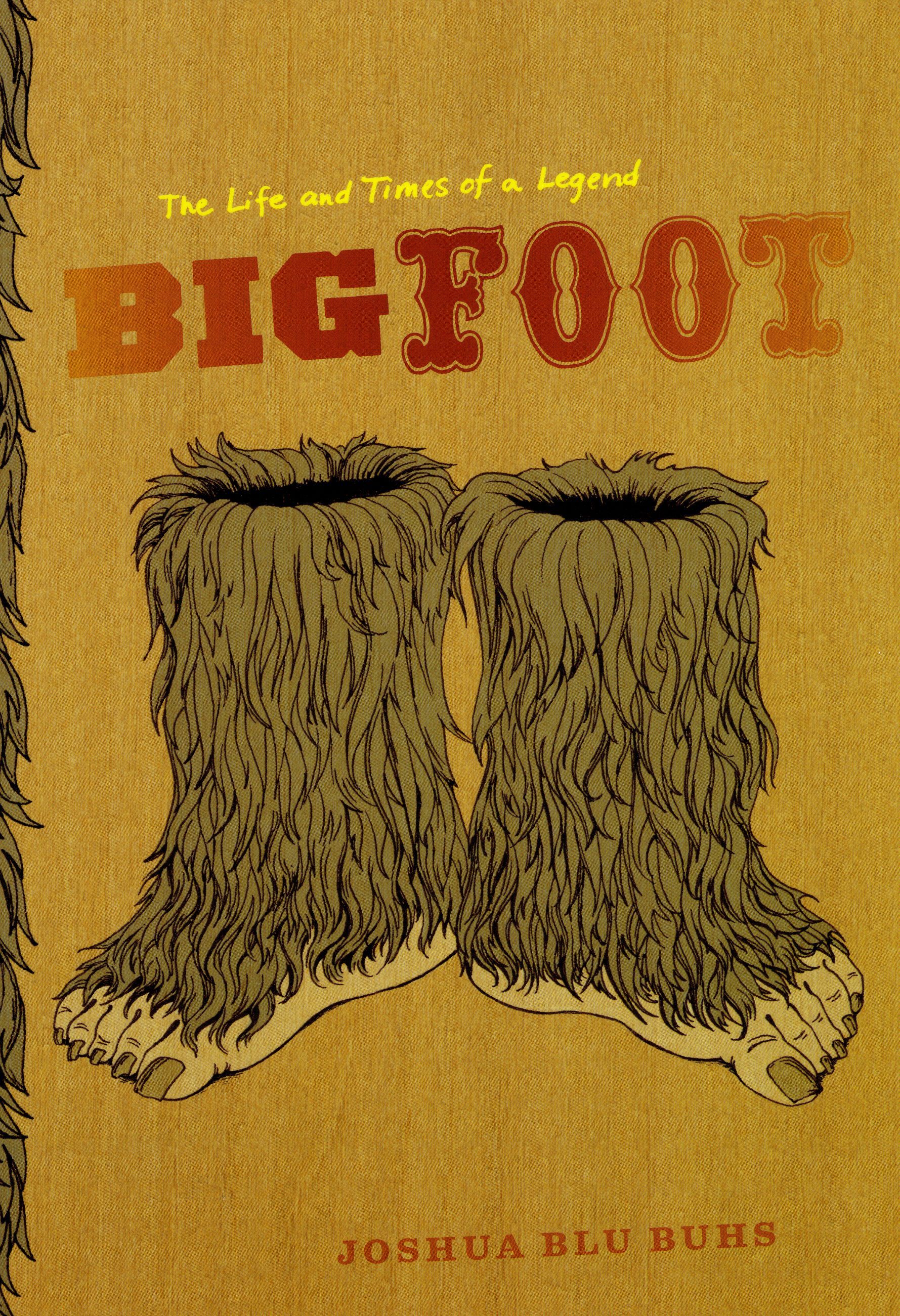 296 pages | 35 halftones | 6 x 9 | © 2009
Last August, two men in rural Georgia announced that they had killed Bigfoot. The claim drew instant, feverish attention, leading to more than 1,000 news stories worldwide—despite the fact that nearly everyone knew it was a hoax. Though Bigfoot may not exist, there's no denying Bigfoot mania.
With Bigfoot, Joshua Blu Buhs traces the wild and wooly story of America's favorite homegrown monster. He begins with nineteenth-century accounts of wildmen roaming the forests of America, treks to the Himalayas to reckon with the Abominable Snowman, then takes us to northern California in 1958, when reports of a hairy hominid loping through remote woodlands marked Bigfoot's emergence as a modern marvel. Buhs delves deeply into the trove of lore and misinformation that has sprung up around Bigfoot in the ensuing half century. We meet charlatans, pseudo-scientists, and dedicated hunters of the beast—and with Buhs as our guide, the focus is always less on evaluating their claims than on understanding why Bigfoot has inspired all this drama and devotion in the first place. What does our fascination with this monster say about our modern relationship to wilderness, individuality, class, consumerism, and the media?
Writing with a scientist's skepticism but an enthusiast's deep engagement, Buhs invests the story of Bigfoot with the detail and power of a novel, offering the definitive take on this elusive beast.
David Daegling, author of Bigfoot Exposed
"The mistaken assumption of past Bigfoot investigation is that the phenomenon is best understood from the perspective of natural history. Joshua Blu Buhs has written an original and engaging book that tells us the meaning of the hairy beast that won't go away yet we cannot seem to find. Bigfoot is the definitive history of the legend's social and cultural context, and it offers an explanation for the phenomenon that will be pondered and discussed for years to come."
Loren Coleman, author of The Field Guide to Bigfoot and Other Mystery Primates
"While Bigfoot researchers have grown weary of skeptical treatments of the topic, Joshua Buhs's examination of the Sasquatch is refreshingly crisp and insightful, as opposed to demeaningly debunking. His grasp of the popular cultural significance of Bigfoot is outstanding and his overview of the legacy of these creatures is topnotch. Highly recommended."
Publishers Weekly
"Buhs is at his amused best when following the exploits of Bigfoot's human handlers—the colorful band of true believers, hoaxers and pseudo-documentarists who constructed this greatest of all shaggy-hominid stories."
Booklist
"Thoroughly discredited hoaxes regarding seeing or shooting an actual Bigfoot notwithstanding, media interest in whether giant wild humanoids exist is readily re-ignitable. In 1962, Robert Hatfield struck the match when a 'half-man, half-beast monster' chased him into a cabin but ran off before Hatfield trained a gun on it. Good for Hatfield, maybe, since the gun wasn't loaded, but fortuitous, anyway, for keeping the Bigfoot legend going, since once again there was no physical evidence of the fabled creature. Buhs undertakes the telling of 'how the modern myth of Bigfoot emerged" and uses the terms Bigfoot, Yeti, Abominable Snowman, and Sasquatch more or less interchangeably throughout, since all refer to not-quite-human creatures living in the wild that are preternaturally elusive. Proceeding era by era and place by place, Buhs evaluates the stories of encounters with the giant creatures, deconstructs hoaxes, and evaluates genuine studies in service of tracking down the truth. His conclusions seem well-founded but are highly unlikely to end debate."
H.J. Kirchhoff | Globe and Mail
"The value of Buhs's book is in its synthesizing of the many historical Bigfoot/Sasquatch stories into one readable narrative, and its summing-up of the state of Bigfoot research and belief today."
Choice
"Adroitly researched and well-documented. . . . Much more focused and thorough than G. Reece's Weird Science and Bizarre Beliefs and a very suitable cultural history complement to the anthropological focus of C. Daegling's Bigfoot Exposed. Highly recommended."--Choice
Paul Fattig | Mail Tribune
"The stories are invatiably interesting, sometimes strange, often humorous and always entertaining. It's a good read, particularly if you've ever camped in a wilderness and wondered what lurks in the darkness just beyond the dying campfire light."
Jason Weeks | Sacramento Book Review
"[Bigfoot] is an oversized footprint of Americana, and a fun read. Bigfoot may not be stomping through the American wilderness, but his legend still lives in the forests of our imagination."
Contents
Preface
Dramatis Personae
 
1 Wildmen
            Wildmen through History
            What-Is-It
            The Abominable Snowman
            The Life and Times of Bigfoot
2 Yeti: 1951–1959
            Sensation
            The Yeti, Science, and Zadig's Method
            Britain Hunts the Yeti
            America Hunts the Yeti
            What the Evidence Told
3 Sasquatch: 1929–1958
            The Great Sasquatch Hunt
            The Kidnapping of Albert Ostman
            "Occam's Razor Cuts on the Side of the Sasquatch"
            Slick Eyes the Sasquatch
4 Big Foot: 1958
            The Folkloric Origins of Bigfoot
            Big Foot Makes the Papers
            The Confirmed and Converted Confront Bigfoot
            Humbug!
            "Maybe Bigfoot is Lost Relative of Old 'Sasquatch'"
5 ABSMery: 1959–1961
            The (Weird, Wacky) Wonderful World of Ivan T. Sanderson
            ABSMery
            The Pacific Northwest Expedition
            Enter Peter Byrne
            The Wipe: Or True's Trouble with Truth, and Ivan Sanderson's
6 Melting the Snowman: 1961–1967
            Melting the Snowman
            Sanderson's Failed Debunking of the Debunking
            The Quiet Years
            Big Foot Daze
7 The Return of Bigfoot: 1967–1980
            Bigfoot Filmed!
            Making Sense of the Movie
            The Return of Bigfoot
            Bozo, the Minnesota Iceman
            Bigfoot on Tour
            The Secret of Sasquatch
8 A Contest for Dignity: 1969–1977
            The Bigfoot Community
            Cripplefoot
            The Center that Wasn't
            Hoaxing, the Unconquerable Problem
            The Laugher Curtain
9 Cryptozoology: 1978–1990
            Grover Krantz, Sasquatch Scientist
            Anthropology of the Unknown
            Cryptozoology
            Science Police
            "Definitive Proof"
            Arrested by the Science Police
10 The Death of Bigfoot? 1980–2002
            The Green Man
            The Death of Bigfoot
            "The Most Abominable Hoaxer"
            Bigfoot is Dead! Long Live Bigfoot!
            Not The End, but An End
            Curse of the Sasquatch
 
Bibliography
            Archival Collections
            Select Bibliography
Index
For more information, or to order this book, please visit http://www.press.uchicago.edu
Google preview here