---
Rhinoceros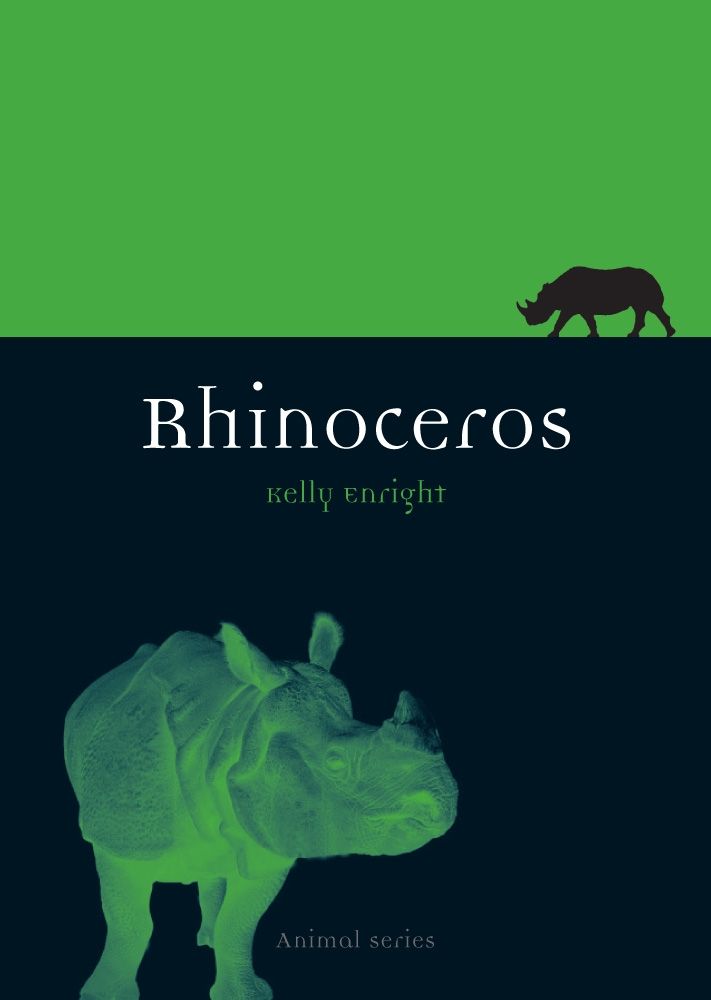 Click
here
for a special, limited-time offer for the entire Animal series.  
224 pages | 40 color plates, 60 halftones | 5 3/8 x 7 1/2 | © 2008
The rhinoceros's horn and massive leathery frame belie its docile and solitary nature, causing the animal to be consistently perceived by humans as a monster to be feared. Kelly Enright now deftly sifts fact from fiction in Rhinoceros.

            Enright chronicles the vexed interactions between humans and rhinos, from early sightings that mistook the rhinoceros for the mythical unicorn to the eighteenth-century display of the rhinoceros in Europe as a wonder of nature and its introduction to the American public in 1830. The rhinoceros has long been a prized hunting object as well, whether for its horn as a valuable ingredient in Asian medicine or as a coveted trophy by nineteenth-century big-game hunters such as Theodore Roosevelt, and the book explains how such practices have led to the rhino's status as an endangered species. Enright also considers portrayals of the animal in film, literature, and art, all in the service of discovering whether the reputed savagery of the rhino is a reality or a legacy of its mythic past.

A wide-ranging, highly illustrated study, Rhinoceros will be essential for scholars and animal lovers alike.
Table of Contents
Contents
Preface
1. Ancient and Mythic
2. Rhinos on the Road
3. Native Haunts
4. Cultural Life
5. Horns, Habits and Habitats
Timeline
References
Bibliography
Associations and Websites
Acknowledgements
Photo Acknowledgements
Index
Review Quotes
Atlantic
"The latest monograph in the winning Animal series—truly natural histories, each title a wide-ranging look at a single creature, replete with splendid illustrations—is perhaps the finest yet. Like its predecessors, this volume alternately informs, delights, moves, and astonishes. Success here owes as much to author as to subject. The former, a cultural and environmental historian, acquits herself admirably, distilling fact from fiction, employing supple and incisive prose, and trailing casual acumen in her measured wake."
For more information, or to order this book, please visit https://www.press.uchicago.edu
Google preview here