---
Pudding
A Global History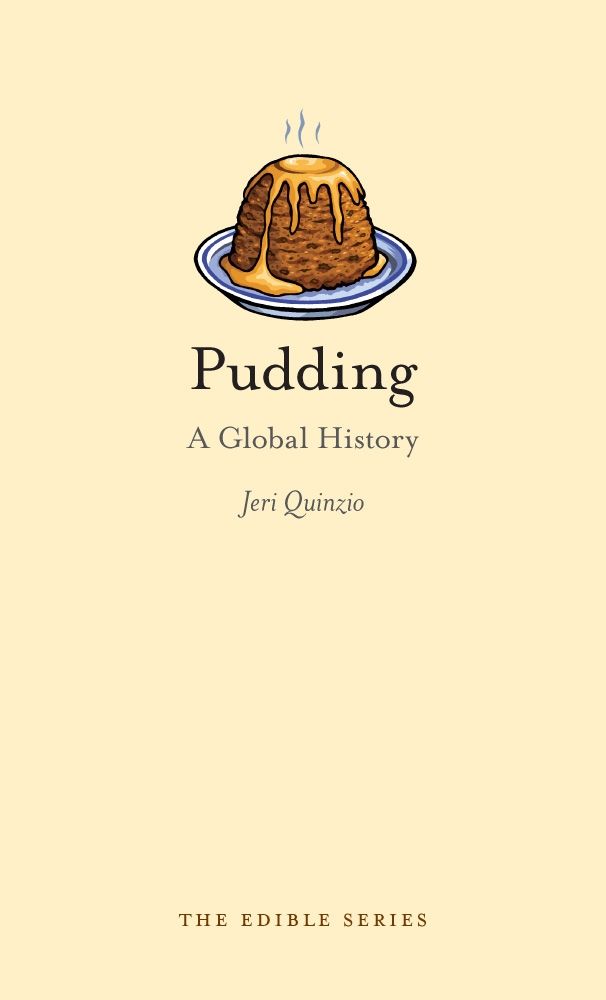 Click
here
for a special, limited-time offer for the entire Edible series.
149 pages | 40 color plates, 20 halftones | 4 3/4 x 7 3/4 | © 2012
Pudding usually brings to mind flavors like chocolate, vanilla, and tapioca, but prepackaged pudding cups don't even scratch the surface of global pudding varieties—the term can denote dishes containing candied fruits and nuts or even frugal blends of little more than flour and suet. Pudding: A Global History explains how puddings developed from their early savory, sausage-like mixtures into the sweet and sticky confections we are now familiar with, and he describes how advances in kitchen equipment have changed puddings over time.
Tackling blood, bread, rice, batter, and vegetable puddings, Jeri Quinzio describes the diverse ways cooks around the world make their puddings and how versions from different countries vary—England's rice pudding, for instance, is flavored with vanilla, nutmeg, or cinnamon, whereas in India it is made with nuts or raisins. In addition to investigating the history of puddings on the dining table, Quinzio also looks at the prominent place puddings have had in novels, poems, songs, and cartoons. He shows how authors and artists like Anthony Trollope, Robert Burns, and George Cruikshank have used puddings to illustrate their characters' sorrows, joys, and even political leanings. Bursting with choice morsels about puddings past and present, this is a book for fans of blood pudding and plum pudding alike.
Table of Contents
Contents
Introduction

1. A Pudding Chronology
2. Puddings in Black and White
3. Meat Pudding
4. Suet Pudding
5. Christmas Pudding
6. Hasty Pudding
7. Bread Pudding
8. Rice Pudding
9. Batter Pudding
10. Vegetable Pudding
11. The Once and Future Pudding

Recipes
References
Select Bibliography
Websites and Associations
Acknowledgements
Photo Acknowledgements
Index
Review Quotes
Toronto Star
 "The author has filled her slim volume with entertaining food facts, memoirs and clever illustrations, as well as historical and contemporary recipes."
For more information, or to order this book, please visit https://www.press.uchicago.edu
Google preview here