---
Moose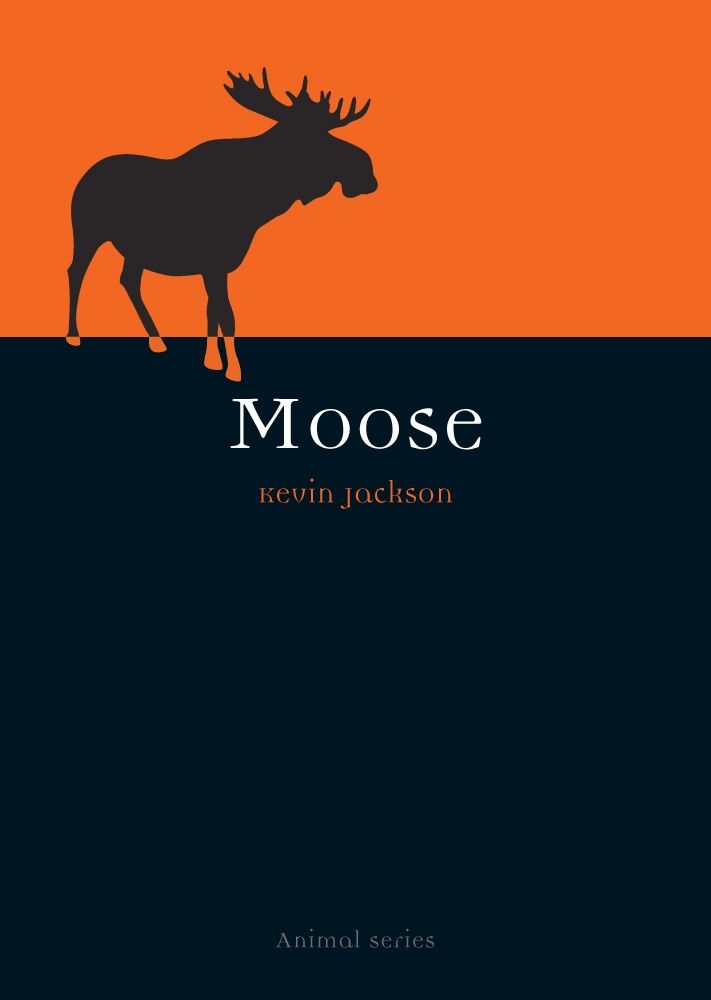 Click
here
for a special, limited-time offer for the entire Animal series.
224 pages | 40 color plates, 60 halftones | 5 3/8 x 7 1/2
Its hooves were supposedly a cure for epilepsy; it is the mascot of the Seattle Mariners baseball team and the clothing company Abercrombie & Fitch; and its meat is a delicacy. The moose is a fascinating but elusive animal of the north, and its little-known natural history is the focus of Kevin Jackson's engaging new book.

Moose explains moose's biological history and describes its natural environments around the world, including Canada, New England, Alaska, and Scandinavia, where the moose is the national animal of Sweden and Norway. Jackson considers why the moose is really an elk and an elk is a wapiti, and he also looks at the controversy behind the naming of the Irish Elk. Moose explores the animal's role in human history since the Stone Age, including the "alces" in Julius Caesar's history of the Gallic Wars and its influence on figures such as poet Ted Hughes and Theodore Roosevelt and his Bull Moose Party. The Rocky and Bullwinkle Show, a 150-foot statue being built in Sweden, and colorful moose lore all appear in this wide-ranging study, making this an essential read for naturalists and moose lovers alike.
Table of Contents
Contents
Introduction
1. The Natural Moose
2. The European Moose or Elk
3. The New World Moose
4. The Enlightenment Moose
5. The Symbolic Moose
6. The Modern Moose
Timeline
References
Bibliography
Journal and Websites
Acknowledgements
Photo Acknowledgements
Index
Review Quotes
Guardian
"In this whimsical, witty and very entertaining survey of the moose, Kevin Jackson shows how this large, ungainly herbivore has been used for food, sport and entertainment by successive generations of North Americans."—Guardian
Independent on Sunday
"The moose can boast an impressive array of accomplishments. In this entertaining survey of the animal's place in history and culture, we learn that it provided Chipewyan tribes with 'parchment, leather, lines and cords . . . thread and glue . . . handles . . . spoons . . . tools . . . gowns, firebags, mittens, moccasins, and trousers.' All this and food."
For more information, or to order this book, please visit https://www.press.uchicago.edu
Google preview here