---
Leon Golub
Echoes of the Real, Second Edition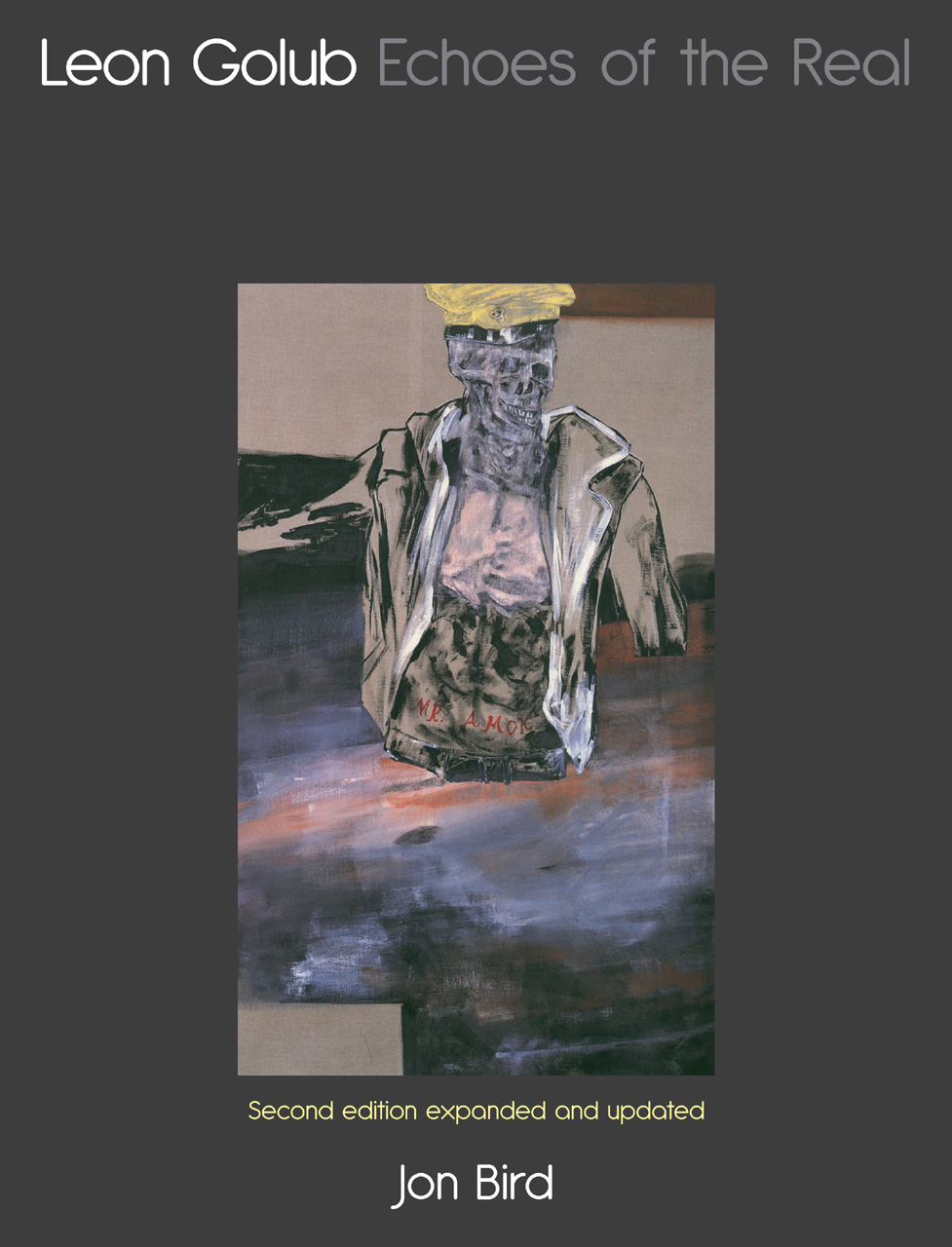 Distribution by the University of Chicago Press only to customers in the USA and Canada. Customers elsewhere should visit the UK website of
Reaktion Books
.
272 pages | 173 color plates, 35 halftones | 8 1/4 x 10 4/5
Leon Golub (1922–2004) was a leading advocate of history painting—paintings that depicted narrative scenes drawn from famous moments in history and symbolized the ongoing struggle for power in both social and political relations. In this updated and expanded edition of Leon Golub: Echoes of the Real, Jon Bird examines Golub's work from his classically influenced early paintings to his later depictions of conflict and masculine aggression and the compelling images of his final decades.
            Despite the critical attention Golub's work has received, the range and extent of his practice and its complex interweaving of the iconographic traditions of both high and popular art have not been properly examined. Making a case for Golub's practice of critical realism, which also takes account of the unconscious, Bird focuses on two themes that dominate Golub's work: how his art presents the body as a sign for social and psychic identity and how his work posits the symbolic expression of social space. Featuring nearly two hundred color plates, Bird's study is the definitive look at Golub, defining his relationship to modernism and his place among the great artists of the twentieth century.
Table of Contents
Contents
Acknowledgements
Reflections on the Uncongenial Art of Leon Golub: A Foreword by Declan McGonagle
1. The Classical Trace
2. Echoes of the Real
3. Portraits of Power
4. Painting 'History'...
5. Beware of Dog
References
Select Bibliography
Biography
Solo Exhibitions
Select Group Exhibitions
Videos and Films
Public and Private Collections
Photographic Acknowledgements
For more information, or to order this book, please visit https://www.press.uchicago.edu
Google preview here