---
Eel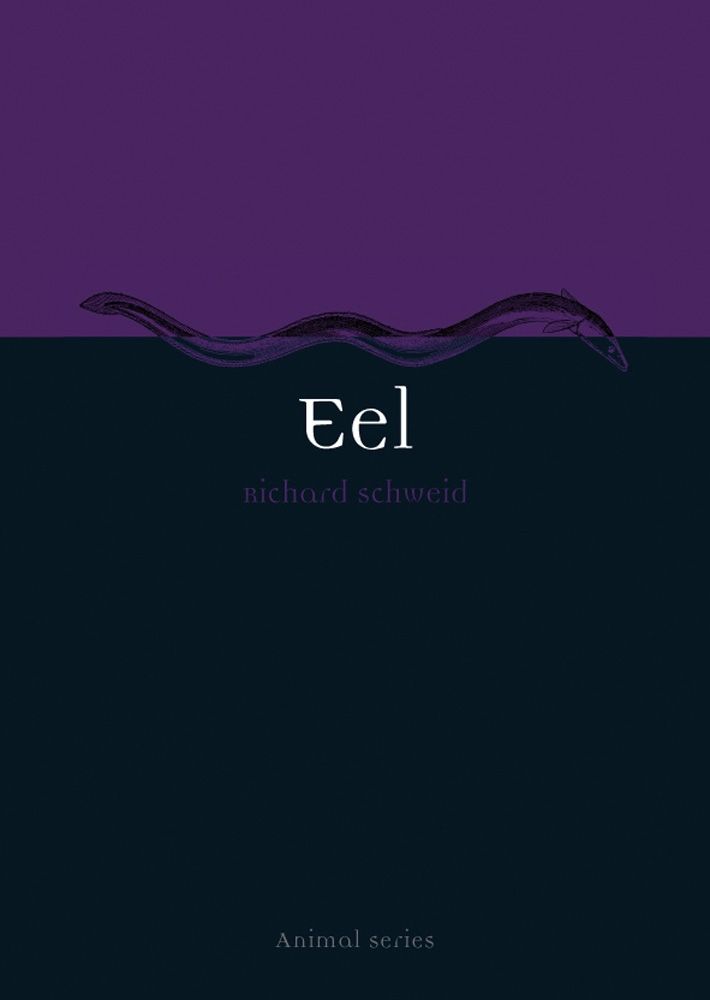 Click
here
for a special, limited-time offer for the entire Animal series.
224 pages | 40 color plates, 60 halftones | 5 3/8 x 7 1/2
When pulled from the mud of creeks, ponds, rivers, or the sea, the eel, with its slick, snake-like body, emerges as an extremely mundane and even unappealing fish. But don't let the appearance fool you—the eel has been one of the world's favorite foods since ancient Greece, and the eel's life cycle is one of the most remarkable on the planet—during the middle ages, impoverished Londoners survived on eel and the eel later saved the Mayflower pilgrims from starvation on American shores.
            In Eel, RichardSchweid chronicles the many facets of these slippery creatures from their natural history to their market value and contemporary consumption to their appearance in art and literature and finally to their present threatened status. So far, eels have steadfastly refused to reproduce in captivity, apparently requiring the vastness of the open ocean to successfully mature—which has imperiled the species' long-term survival. Schweid explains that freshwater eels are born in remote ocean depths and make a journey of thousands of miles to fresh water where they spend most of their lives before making a return journey to the ocean to mate and die.
            Well-illustrated and containing many little-known facts about this surprising fish, Eel will appeal to general readers of natural history and others wishing to discover something more about the common unagi on the sushi menu.
Table of Contents
Contents
Introduction
The Eel Question
Endangered Eel
Classical Eel
Puritans and Victorians
Sniggling
Cultured Eel, Cultural Eel
Timeline
References
Review Quotes
TLS
"Where Schweid excels in in his wonderfully illustrated historical account of the use that man has made of the eel, a story that extends from prehistory . . . to the gross abuse of the eel resource at the hand of global markets and intensive aquaculture. Eel is a book to be enjoyed and often reread, a social history of real substance which echoes the best of Victorian writing." –Times Literary Supplement
WSJ
"This pretty little book tells you all you could wish to know about the natural history and the culinary history of this delicious, disappearing fish."– Paul Levy, Wall Street Journal
For more information, or to order this book, please visit https://www.press.uchicago.edu
Google preview here