---
Artwash
Big Oil and the Arts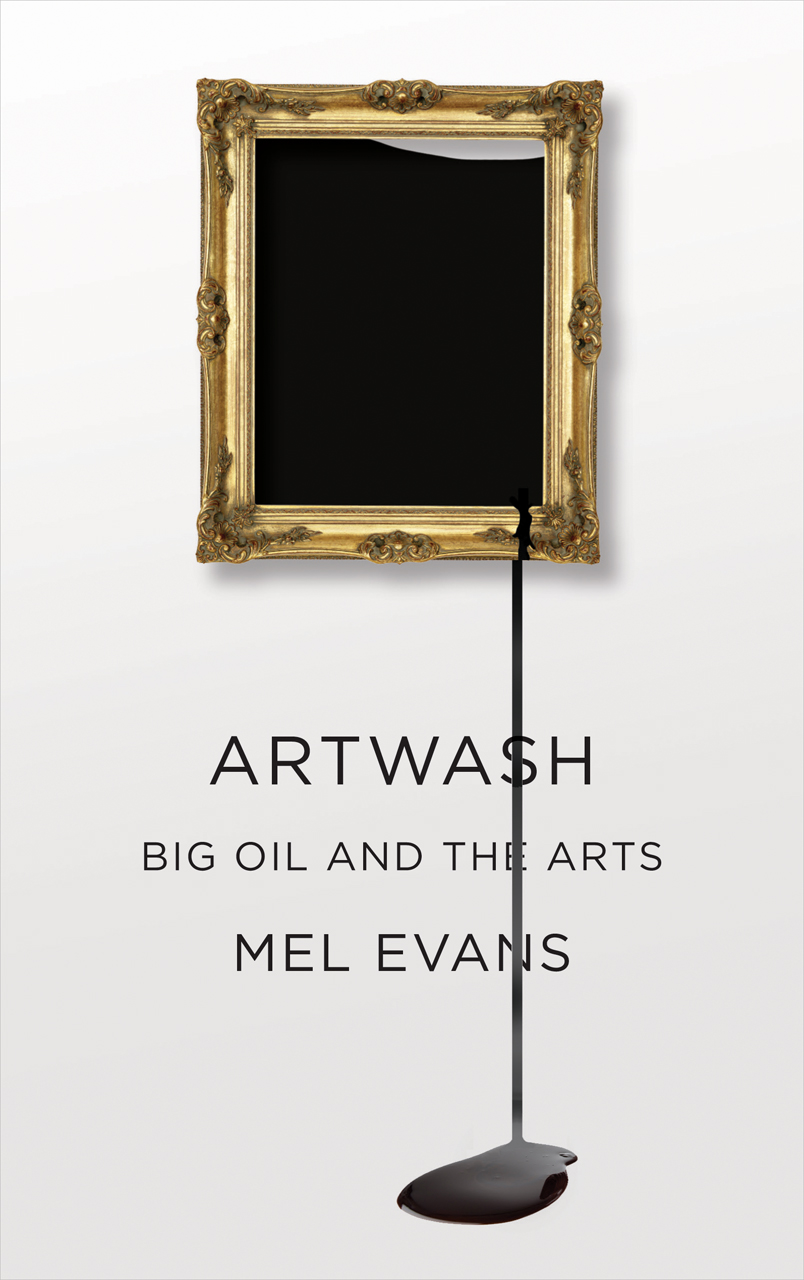 Click
here
for a book trailer with the author
192 pages | 20 halftones | 5 1/4 x 8 1/2 | © 2015
As major oil companies face continual public backlash, many have found it helpful to engage in "art washing"—donating large sums to cultural institutions to shore up their good name. But what effect does this influx of oil money have on these institutions? Artwash explores the relationship between funding and the production of the arts, with particular focus on the role of big oil companies such as Chevron, ExxonMobil, BP, and Shell.
            Reflecting on the role and function of art galleries, Artwash considers how the association with oil money might impede these institutions in their cultural endeavors. Outside the gallery space, Mel Evans examines how corporate sponsorship of the arts can obscure the strategies of corporate executives to maintain brand identity and promote their public image through cultural philanthropy. Ultimately, Evans sounds a note of hope, presenting ways artists themselves have challenged the ethics of contemporary art galleries and examining how cultural institutions might change.
Table of Contents
Contents
List of Illustrations and Tables
List of Acronyms
List of Characters
Acknowledgements
1. Introduction
2. Big Oil's Artwash Epidemic
        Tobacco and arms manufacturers: ethics and sponsorship
        Oil sponsorship of the arts around the world
        The international oil economy and the BP Ensemble in London
3. Capital and Culture
        Art at arm's-length from the state, but ethics under its thumb
        Where the money really comes from
        Ethics and accountability
4. Discrete Logos, Big Spills
        Disaster is fundamental to business
        A social licence to operate
        Arts sponsorship to secure social licence
        Fake it 'til you make it: stimulating authenticity
5. The Impact of BP on Tate: An Unhappy Context for Art
        Curating with BP in the picture
        Art in social context
        BP, Tate and the post-colonial
6. Opposition to Oil Sponsorship and Interventions in Gallery Spaces
        Performing protest in gallery spaces – a growing global movement
        Institutional critique and the sponsor
        Making space for change: the 'deviant art institution' and interstitial distance
7. Conclusion
        Merely artwash
        Signs of change
Notes
Index            
 
Review Quotes
Ninety-Nine Magazine
"With clarity and force, this book cuts through the sticky misdirection and pseudo-debate and equips the reader with the key facts and arguments. Along the way, it offers an interwoven history of sponsorship, policy and activism in museums. . . . Artwash is a smart, readable and inspiring intervention--required reading for anyone who cares about art, public culture and the fate of our planet."
Public Art Review
"Oil companies like Chevron, ExxonMobil, BP, and Shell have begun to "art wash" by donating to cultural institutions in an attempt to win back public approval. In Artwash, Evans addresses the impact of oil sponsorship on these institutions, considering economic and public relations aspects, focusing on BP at Tate as a case study, and venturing into protest strategies."
Bob Duggan | BigThink
"Americans might read Artwash and its British focus and say it can't happen here, but it's already happening. Look no further than The Metropolitan Museum of Art's new $65 million David H. Koch Plaza, or the $100 million David H. Koch Theater (home to the New York City Ballet and New York City Opera), or the $15 million David H. Koch Hall of Human Origins at the Smithsonian's National Museum of Natural History that, according to the website, helps answer the question, 'What does it mean to be human?'"
For more information, or to order this book, please visit https://www.press.uchicago.edu
Google preview here