---
Travel: A Literary History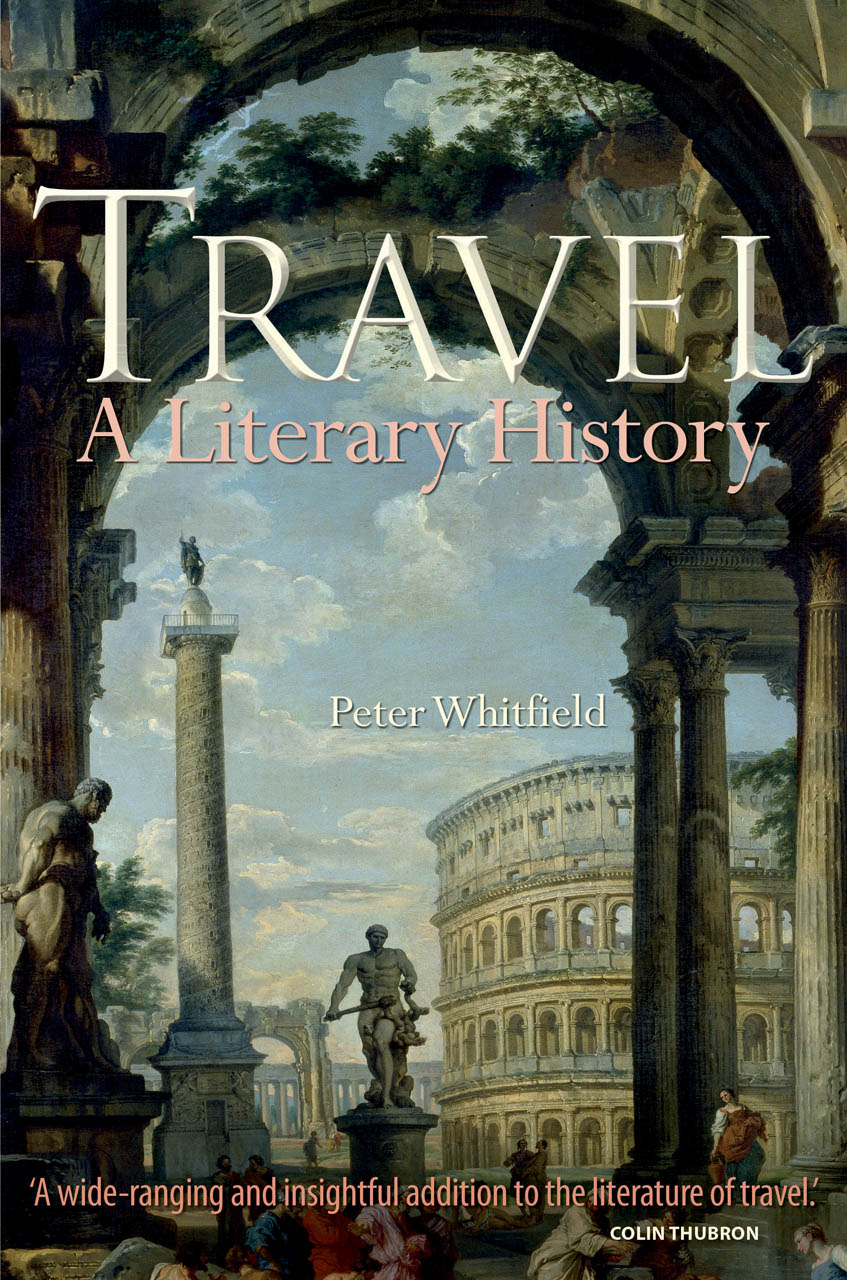 303 pages | 16 color plates, 18 halftones | 6 x 9 1/5 | © 2011
Taking the form of fact-filled travelogues, stunt-writing spectaculars, or genre-blurring imaginative works, travel writing has never been more popular than it is today. But beyond the self-conscious literary artistry of today's narratives lies a rich and well-documented history of travel writing, stretching back over several thousand years and incorporating the work of mariners and missionaries, diplomats and dilettantes alike.
From the ancient world to the present, Peter Whitfield offers the first broad survey to range over the whole history of travel writing, highlighting more than one hundred texts, including works by Marco Polo, T. E. Lawrence, Christopher Columbus, Daniel Defoe, Joseph Conrad, and Captain Cook. Whether their travels were merely for pleasure or the result of exploration, military occupation, or trade, the writers discussed here all sought to reimagine their surroundings and, through their writings, reinterpret them for the reader. Because of that personal, interpretive approach, Whitfield shows, their work inhabits a strange borderland between fact and fiction. Over time, as our travel objectives have changed, so too has the tone of travel writing, eschewing the traditional stance of cultural superiority in favor of a deeper sensitivity to other peoples and places. The book is rounded out by numerous illustrations from manuscripts and books of travel in the collection of the Bodleian Library.
A world-class examination of a little-explored genre, Travel: A Literary History offers an accessible look at the history of travel writing that will make a great addition to any carry-on.
Table of Contents
Contents
Preface

1. The Prehistory of Travel Writing
2. The Age of Discovery
3. The Seventeenth Century: The Non-conquerors
4. The Eighteenth Century: Travelling for Knowledge
5. The Nineteenth Century: The Theatre of the World
6. The Twentieth Century: No Foreign Land

Principal Works Discussed
Acknowledgements
Index
Review Quotes
Colin Thubron, author of To a Mountain in Tibet
"A wide-ranging and insightful addition to the literature of travel."
Times Literary Supplement
This is a book which every serious reader of travel books will find absorbing; It is probably the most thoughtful study of the subject since Paul Fussell's Abroad in 1980.

For more information, or to order this book, please visit http://www.press.uchicago.edu
Google preview here