---
Crime and Justice, Volume 36
Crime, Punishment, and Politics in a Comparative Perspective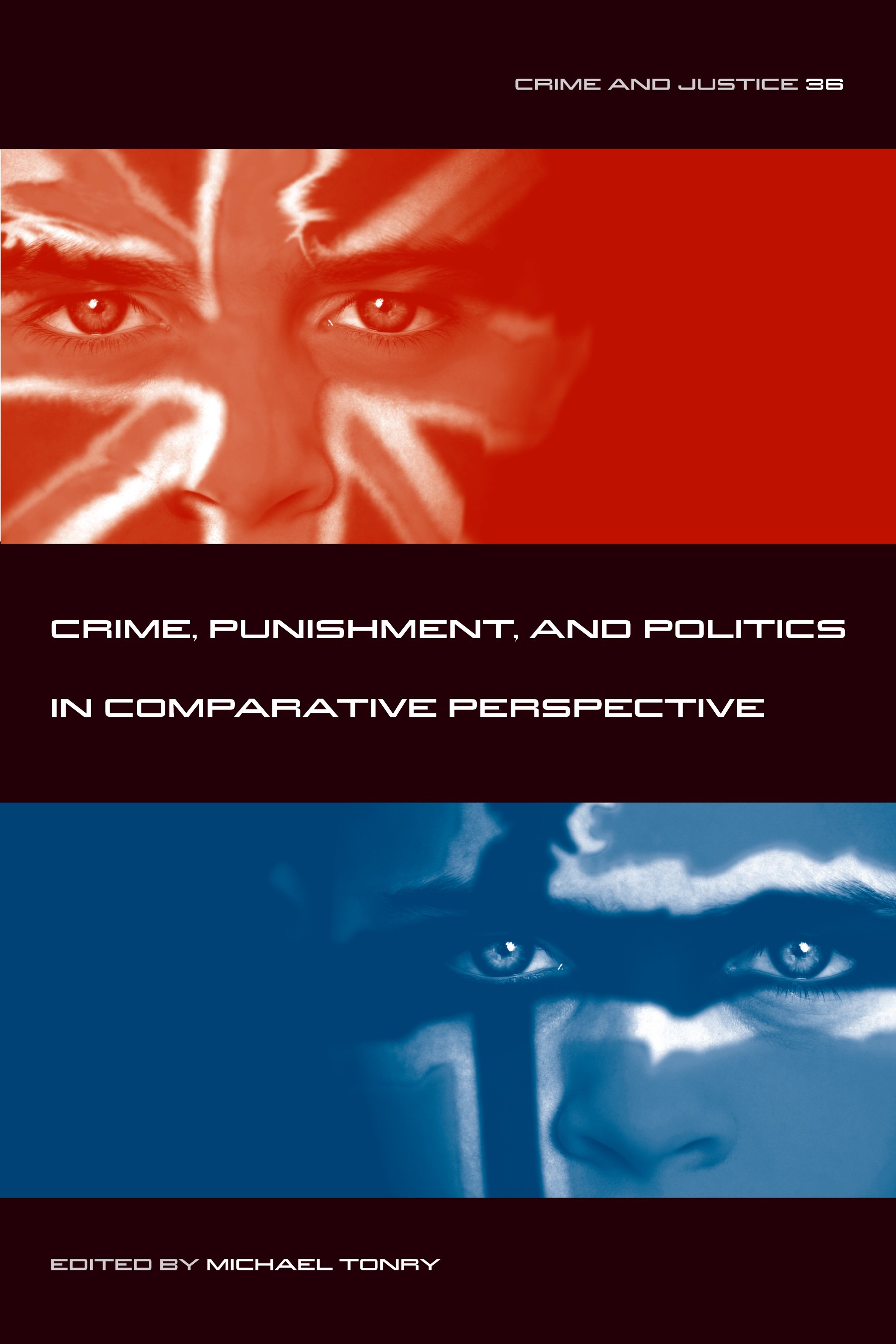 400 pages | 6 x 9-1/4 | © 2007
The goal of Crime and Justice, Volume 36 is to advance the understanding of the determinants of penal policies in developed countries. The contributors explore the distinctive national differences in policy responses to rising crime rates, rapid social change, economic dislocation and increased ethnic diversity. Countries covered include Great Britain, the Netherlands, Belgium, Scandinavia, Canada, Japan, France, Norway and the United States.
Caryl Lynn Segal | Law and Politics Book Review
"This excellent eleven-article volume discusses penal policies in the Netherlands, Belgium, England, Canada, Scandinavia, France, and Japan, and it should appeal to political scientists. Michael Tonry's opening article, followed by Jean-Paul Brodeur's piece on comparative penology, establish high standards for the authors that follow. Nearly all the contributors rise to the occasion."
Contents
Preface
Michael Tonry

Determinants of Penal Policies
Michael Tonry

Comparative Penology in Perspective
Jean-Paul Brodeur

Visions of Penal Control in the Netherlands
David Downes

Penal Policy and Practice in Belgium
Sonja Snacken

Penal Policy in Scandinavia
Tapio Lappi-Seppälä

Punitive Trends and Stable Imprisonment Rates in Canada 
Cheryl Marie Webster and Anthony N. Doob

Crime and Punishment in Contemporary Japan
David T. Johnson

"Tough on Crime": Penal Policy in England and Wales
Tim Newburn


Criminal Justice Policy in France: Illusions of Severity
Sebastian Roché

Pardons and Amnesties as Policy Instruments in Contemporary France
René Lévy

Comparing Penal Cultures: Child-on-Child Homicide in England and Norway
David A. Green

Index
For more information, or to order this book, please visit http://www.press.uchicago.edu
Google preview here