---
No Caption Needed
Iconic Photographs, Public Culture, and Liberal Democracy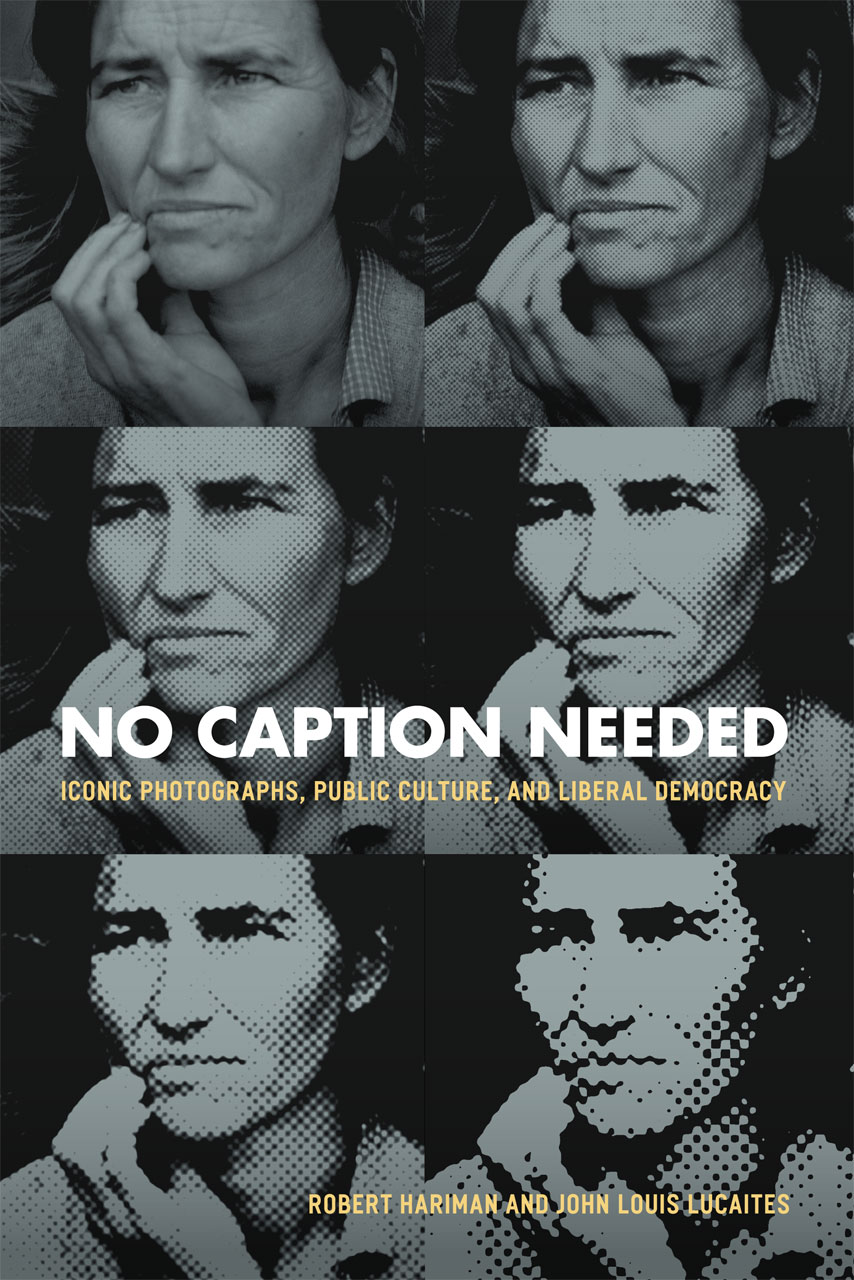 432 pages | 53 halftones | 6 x 9 | © 2007
In No Caption Needed, Robert Hariman and John Louis Lucaites provide the definitive study of the iconic photograph as a dynamic form of public art. Their critical analyses of nine individual icons explore the photographs themselves and their subsequent circulation through an astonishing array of media, including stamps, posters, billboards, editorial cartoons, TV shows, Web pages, tattoos, and more. Iconic images are revealed as models of visual eloquence, signposts for collective memory, means of persuasion across the political spectrum, and a crucial resource for critical reflection.
Arguing against the conventional belief that visual images short-circuit rational deliberation and radical critique, Hariman and Lucaites make a bold case for the value of visual imagery in a liberal-democratic society. No Caption Needed is a compelling demonstration of photojournalism's vital contribution to public life.
national Communication Association: Diamond Anniversary Book Award
Won

Kappa Tau Alpha: Frank Luther Mott-Kappa Tau Alpha Research Award
Won

Media Ecology Association: Susanne K. Langer Award
Won

View
Recent Awards
page for more award winning books.
Contents
CONTENTS
LIST OF ILLUSTRATIONS
ACKNOWLEDGMENTS

1
INTRODUCTION

2
PUBLIC CULTURE, ICONS, AND ICONOCLASTS

3
THE BORDERS OF THE GENRE
Migrant Mother and the Times Square Kiss

4
PERFORMING CIVIC IDENTITY
Flag Raisings at Iwo Jima and Ground Zero

5
DISSENT AND EMOTIONAL MANAGEMENT
Kent State

6
TRAUMA AND PUBLIC MEMORY
Accidental Napalm

7
LIBERAL REPRESENTATION AND GLOBAL ORDER
Tiananmen Square

8
RITUALIZING MODERNITY'S GAMBLE
The Hindenburg and Challenger Explosions

9
CONCLUSION
Visual Democracy

NOTES
INDEX
For more information, or to order this book, please visit http://www.press.uchicago.edu
Google preview here